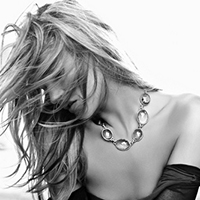 | PROGRAM FOR EMERGING ARTISTS |
Society of Sound's Recording Academy is aimed at providing the young emerging artist exposure to the recording process while delivering unique content at a professional standard. Thriving in a globally connected community requires young artists to create rich media experiences that not only showcase their talent but is unique within the social media universe.
The Recording Academy mentors talented young artists in this creative process.
The Academy provides opportunity to develop recording and performance skills and experience the post production necessary for achieving professional results. Pairing audio with film, in the form of music videos, the program also develops visual creativity by learning simple storyboarding, effective camera technique, lighting, editing, colour grading and final output. The ten week program focuses on recording one finished audio track and filming an accompanying music video. This requires artists to have music prepared and ready for recording as well as creative visual ideas that are able to be developed, recorded and edited in a relatively short period of time. The viability of each project will ultimately be at the discretion of the Recording Academy's Artistic Director, Robert DiVito.
Each artist will apply with a written proposal and a simple recorded sample of the project. There are a limited number of spaces per term and not all proposals can be accepted during any given term.
Ten, one-hour weekly sessions form the basis of the program. Weekly schedules are subject to change as per the requirements of the artist and project.
WEEK 1 – Set up and record backing tracks or prepare pre-recorded backing tracks.
WEEK 2 – Record main vocal or instrumental track and supporting backing tracks.
WEEK 3 – Edit main vocal or instrumental, mix and create finished track for video.
WEEK 4 – Develop storyboard proposal, create shot list, location schedule, wardrobe, set dressing and actors.
WEEK 5 – Using storyboard, film main and secondary performance reel.
WEEK 6 – Using shot list, film b-roll story.
WEEK 7 – Edit performance film reel.
WEEK 8 – Edit b-roll film reel.
WEEK 9 – Colour grade film.
WEEK 10 – Render and deliver finished music video. Launch world premiere.
Call [416-937-5826] or email [recordingacademy at societyofsound dot ca] to find out more information on the program as well as availability and enrollment.