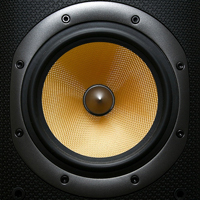 | MASTERING |
Mastering is all about listening and having a new and experienced set of ears evaluate your record in a accurate monitoring environment to make adjustments, if necessary, to the overall tone, tempo and feel of your final recording. It is, in many ways, the last opportunity for greatness. Adjustments can be made to the sound of your record using equalization, limiting, stereo width, acoustic enhancement, retouching blemishes and intonation, and dynamic range using compression either manually or automatically. Especially with classical music dynamic range management has always been a delicate balance between preserving real life and controlling the audible range in a way that makes the music experience more enjoyable for the listener. This is a subtle process and requires many years of experience, knowledge of various techniques and great listening skills to achieve a transparent result.
The other aspect to mastering is creating a precise master copy ready for duplication. Both these stages require exacting standards, quality equipment, and good musical judgement. The mastering engineer trims the start and end times, creates fades and adjusts the space between tracks. Also added are track markers contained in PQ sub-codes, ISRC and barcode information. Recordings greater than CD resolution (44.1 kHz/16bit) are re-quantized and dithered using a variety of noise shaping dithering algorithms especially suited for the genre of music. Pre-masters are then prepared most commonly using compact disc or DDP's on 8mm Exabyte tape. All supporting documentation with mastering information can be supplied if necessary. Pre master CD's are created at slow write speeds on extremely reliable data writers to ensure data accuracy using archival quality branded media. All pre masters are analysed for errors using software based utilities and are auditioned before leaving for duplication.
Society of Sound accepts every standard sound file and revises this list as technology changes. If you don't see your file format, please call.
Uncompressed Lossless Audio Formats:
Broadcast Wave Files [.bwf]
Audio Interchange Files [.aiff]
Sound Designer II Files [.SDII]
Raw PCM Files [.raw/.pcm)]
AU/Sun Files [.au]
Direct Stream Digital [.DSD]
Compressed Lossless Formats:
Apple Lossless Files [.m4a – ALAC]
Free Lossless Audio Codec Files [.flac]
OGG Files [.ogg], Lossless Windows Media Audio [.wma – lossless]
Monkey's Audio File [.ape]
Meridian Lossless Packing Files [.PPCM]
WavPack Files (.wv), Direct Stream Transfer [.DST]
Lossy Compressed Audio Formats:
MPEG 1 Layer III [.mp3]
Advanced Audio Coding Files [.aac]
Windows Media Audio [.wma]
Real Audio [.ra/.ram]
Vorbis Files [.ogg]
ATRAC/Mini Disc [.aa3]
We prefer any of the uncompressed formats so that we have the highest resolution files to master. Please leave all files in their original sample/bit rate so that we can make the final conversions for you. If you are unsure of what format you have, please call.
| RESTORATION |

Restoring an old recording is as much about removing the sounds you don't want as it is about keeping, changing and improving the sounds you do want. Recordings that most often need restoration work come from older vinyl or analog tape, whether cassette or reel to reel. These tapes often require a very special "baking" process before they can even be played without causing further deterioration. However it is not uncommon to find damaged CD's, DAT tapes and mp3's that need restorative work in one form or another.
A great deal of success in restoration work comes from experienced understanding of the limitation in the technology. While most restorative work can be achieved transparently, some processes produce unnatural artifacts when pushed too far. As with all things a delicate balance is achieved, using tone and dynamics, when the reduction of noise does not supersede the need for transparency.