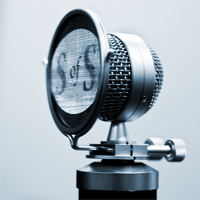 | LIVE RECORDINGS |
Society of Sound specializes in taking the recording process to where music happens and every effort is taken to ensure the most natural sound is captured from each location. We bring our own equipment, some of which is custom built in house, and a variety of acoustic materials specifically designed to achieve optimum sound in each venue.
As a company focused on mobile recording, a good deal of our time is spent on location in live concert situations. Capturing the energy and excitement of a live concert is a challenge for any sound engineer and ultimately the goal of the process. Careful consideration is taken to achieve a thoughtful balance between striving for the highest standards of sound quality while not detracting from the concert experience for the paying audience.
Location or remote recording companies offer archival recording services in a wide ranging spectrum of quality and price. At the least expensive end you will most likely get a simple set up including a single pair of microphones, a recording device and a machine operator who may very well set up in the hall and monitor with headphones. While this may be cost effective for some on a tight budget the results may ultimately be less than broadcast standard.
Society of Sound prides itself on providing a more comprehensive service that, in many cases, involves a multiple array of both single pair and spot pickups to achieve a balanced recording. These decisions are based on many years of experience in evaluating the venue, the ensemble and the genre of music being recorded and the relationship these three variables share. This, coupled with the myriad of available microphones, pre-amps and acoustic treatments enable the engineer to sculpt the overall sound. These techniques are similar to the practises developed and made popular by the great recording houses of the BBC, Decca, EMI and Deutche Gramophone and incorporate all the standard stereo techniques such as ORTF, NOS, MS, XY, Spaced Omni and Phase Array. They have all been adapted and further developed using modern advances and Society of Sound prides itself on utilizing a hybrid process of analog and digital technology. Although at a higher price point our archival recordings are broadcast quality and offer great value.
In recording live performances every effort is made to be discreet in the placement of all microphones and cables to minimize any possible detraction from the concert experience. We typically use the dress rehearsal to test microphone placement and fine tune balance. We also record rehearsals, and/or multiple performances, to have additional material for editing if necessary. Society of Sound utilizes a multitrack approach for all archival and commercial recordings allowing further adjustment to balance in our studio during the mastering process. Our archival recording service includes the editing of all excessive pauses and unnecessary content to create a finished master that plays like a live concert start to finish.
| COMMERCIAL RECORDINGS |
Commercial recordings are similar to archival recordings in many ways and share the same principle of achieving full, spacious and engaging sound quality. They do, however, differ in a few key areas. Without the necessity for discretion, as in a live concert situation, there is greater flexibility for venue treatment, artist placement, microphone technique and noise considerations. There is greater effort placed in setting up a proper monitoring booth for the balance engineer and producer and a talk back facility put in place to aid in communication between artist, producer and engineer. Overall the set-up is much more complex and detailed. There are also many more sessions. Traditionally sessions are blocked in three hour segments with two sessions booked per day. This format is highly dependant on the musicians and any reasonable variation to this is easily accommodated. The general rule of thumb for estimating the number of sessions required to cover the material is 20 minutes of finished music for every three hours or recording time. Therefore 60 minutes of material will most likely require 3-4 sessions over two days. Again this varies from artist to artist as some are more efficient than others but this a good starting point for planning purposes. Sessions are most often scheduled on consecutive days but not always necessary. We implement detailed session documentation which includes microphone placement and mix information for recreating recording sessions even months later. Society of Sound can also produce video recordings of all recording sessions for use in 'making of' DVD productions and promotional purposes. Please ask for more information.
| EDITING AND MIXING |
Digital editing is one of the key components to a great record. With the advent of non-linear digital editing the post production and assembly of music has been elevated to a whole new level of precision, control and creativity not previously possible. Once in digital form, and on hard disc, various takes can be auditioned, compared and assembled based on their musical merits and suitability. This process is non destructive and can be revised right up until the production date. Our music editors have highly developed audio listening skills and read and write music fluently. They also have a well developed relationship with the producer, ensuring that all score markings and intentions are understood and followed. Society of Sound prides itself on seamless and transparent editing and works with the artist and producer to ensure that all the best material is used in the final recording. After the first edit draft is created the artist or group is asked for feedback. Once the comments are returned a second edit round is completed and the artist is invited to the studio to audition the revisions. Once approved by the client the editing process is completed, although further edit and mix changes are possible until final production.
During the mixing process the ensemble, music and venue most often dictate the complexity and scale of the mix. At this stage of the production creativity really has a dynamic opportunity to add complex colours and unique signatures to the recording. The Society of Sound mixing team has considerable experience in this creative process and is highly skilled at optimizing and delivering pristine audio with unique sonic signatures. Our mixing process can assemble all the various elements into a final mix that retains complete flexibility until the final stage of mastering. Society of Sound uses a hybrid process of analog and digital techniques to add dimension and euphonic qualities to each recording that are as unique as the artist themselves. This attention to detail is particularly useful when mixing our surround sound programs which follow the ITU BS.775-1 standard in 5.1 Surround Sound Monitoring.
| PRODUCING AND ENGINEERING |
A typical recording session involves three distinct roles. The producer who, along with the artist, makes decisions regarding musical interpretation, coverage of all music passages, and the general flow of each session. The sound engineer, traditionally known as the balance engineer, is responsible for microphone selection and placement, preamps and, together with the producer, sets the overall mix of the program. The final role is that of the tape operator. In the modern tapeless environment that is our current digital audio workstation (DAW), this person now operates the DAW, logs all takes and manages all media backup and storage.
In an effort to streamline costs it has become commonplace to have one individual perform all these duties. While this is certainly possible it is our belief that every recording is better served when producer and balance engineer are left as separate roles. Society of Sound encourages each artist to work with a producer they are comfortable with and who is intimately familiar with the responsibilities of a recording session producer. Society of Sound also has available an exceptional roaster of talented producers.
| DEMO DISCS |
Society of Sound's Junction District studio is an ideal and cost effective solution for creating short demonstration discs for promotional purposes, auditions, pre-session recording experience or for garnering professional representation. These sessions are usually 3 hours in length covering a maximum 20 minutes of recorded material and include engineer/producer, editing and a final master disc. Video recording is also available if required. Please ask for details.
| RECORDING VENUES |
We work closely with the artist in selecting the most appropriate venue that best suits the material being recorded at the most reasonable rates. Venues vary widely and Society of Sound is intimately familiar with a large number of local as well as international venues available for recording. The selection process involves a number of factors including:
Location and access for musicians and crew.
The size of the hall compared to that of the ensemble.
Availability of a proper piano or the possibility of having an instrument brought in.
Extraneous noises both internally and externally to the building.
Acoustics and how this compliments program material.
Availability and usage as most halls require special accommodation.
Suitable monitoring room.
Security for instruments and recording equipment.
Temperature and lighting. We can accommodate a variety of locations with our portable light and heat systems.
Cost of the venues vary tremendously and depending on the instruments available, time of day and popularity.
| RIGHTS AND RELEASES |
Archival recordings are most often at the request of the producer of the event. Consent, in most cases, is required from the venue, stagehand unions and from the performers, especially for those belonging to performing arts unions. These guidelines must be strictly adhered to and any additional fees must be agreed to and paid in advance. Society of Sound has the knowledge and experience to assist in working through the details of these consent agreements. These archival recordings are not intended for commercial release and, in most cases, are not subject to additional performance fees for the artists. Intended to be used by the producer for promotional purposes only, they differ from commercial recordings where producer, artist and venue negotiate the rights to release the recording for commercial purposes. Please be aware of all these variables and contact Society of Sound for more information. Points to remember when planning a recording:
The artists, venue and unionized stagehands need to be informed and the appropriate fees negotiated well ahead of the recording date.
Society of Sound is familiar with many of the concert and recording venues and whenever possible will pre-visit a new venue to access its suitability at no cost to you.
Society of Sound is well known for its efficient set-ups and tear-downs leaving no mess or additional cleanup to attend to.
For commercial recording projects Society of Sound will record a pre-session concert or rehearsal to use in evaluating balance, performance and venue options if possible at no additional cost.
For archival recordings every effort is taken to ensure recordings of both audio and video are visually discrete.
Archival recordings are edited to remove unnecessary silences and noises and are all broadcast ready delivered on CDR masters. Additional copies can be ordered.
Conventional stereo, surround sound as well as high definition video are additional options Society of Sound offers.
We follow all health, safety and fire regulations and are fully insured and bonded for public liability.