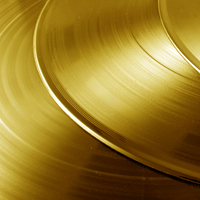 | DUPLICATION |
CD-R duplication has become commonplace on most personal computers and there are a variety of recordable media available in the marketplace. Through extensive testing and research Society of Sound uses MAM media as it has become the gold standard in longevity and performance. These discs offer a maximum playing time of 80 minutes and come with a silver or white face for direct thermal or inkjet printing. Although our duplication systems are capable of producing at 20x speed or more we choose to run all duplication at 4x or less to ensure a high quality disc with negligible error counts.
One important fact to keep in mind with CDR media is that not all players will be able to play a CD-R with equal ability. The disc may randomly play on some players and not on others. This is a function of the limitation of the CD players and not the discs as these machines are limited in their ability to read the data from the disc at a fast enough rate. Using the MAM media and recording at lower burn times minimize the risk of incompatibility.
For small quantities (up to 300 pieces) and projects that require restocking in smaller batches or ongoing content revisions the CD-R is an ideal option as it provides the greatest flexibility. The packaging can be ordered with digitally printed and dye cut artwork with various jewel case, paper sleeve and shrink wrap options included.
For duplication projects requiring 300 units or more we recommend a factory run for manufacturing. The minimum order for a factory run is 500 units and while ordering greater quantities is more effective, one must balance the lower cost per unit with the ability to sell more product. The normal turn around time is three weeks from approval of artwork. All our CD's are manufactured in Canada.
| ENHANCED CD'S |
Society of Sound also offers enhanced CD authoring. This is a hybrid disc allowing for CD-Audio and CD-ROM to co-exist on the same media. The user can play the audio content on their stereo system while accessing the CD-ROM portion on their computer. These discs are created using the same media as conventional audio discs and allow for all the same features including PQ and ISRC sub-coding. This type of disc allows for the inclusion, on the CD-ROM portion, of additional information including photos, concert programs and extended program notes, bios, video and hyper-links.
| ARTWORK |
Since the long playing vinyl recording, album artwork has held a special place in the genre of design and art. There have been many seminal pieces created over the years that have influenced and shaped modern and popular culture. It has truly been a breeding ground for experimental art and the development of visual self expression inspired through music.
Society of Sound has had a long history of contributing to and celebrating this rich history and is pleased to provide a full service art and photographic studio. There are a variety of packaging options available today including traditional jewel cases, paper, plastic and cardboard sleeves, new and recycled paper digi packs in all shapes and a seemingly endless variety of options for booklet layouts. We would be pleased to sit down and discuss all these options with you and collaboratively develop the creative on your next project.