Society of Sound is a premier recording and post production company primarily focused on classical music. Since 1987, it has prided itself on producing the highest quality recordings for orchestras, choral and chamber groups and instrumental and vocal soloists.
Founded in 1987 by engineer and producer Robert DiVito, the company had its start in the early years of the burgeoning digital revolution and, as such, contributed substantially to the changing audio community while maintaining a firm understanding of traditional technology.
Having recorded countless live concerts, label recordings, sound for film and music videos, Society of Sound is a hybrid digital and analog recording and post production company. Specializing in natural and accurate sound recordings of acoustic music our process continuously strives to artistically balance realism with a larger than life quality.
Society of Sound's Toronto studio is a large and comfortable space that lends a unique quality to voice overs, dubbing, vocals and acoustic recording. It is also ideally suited as a post-production house and mastering facility. The studio is located in the Junction District and is an integral part of a vibrant arts community.
Working with orchestras, chamber groups and soloists, Society of Sound's core strength is in the field of eBroadcasting. Developing large scale media strategies through archival recordings, repurposing live performances for commercial release, internet radio and download/streaming technology are the areas of future growth and position Society of Sound as an industry leader.
Society of Sound's recordings and film work have been heard on the major public and private radio and television broadcasting stations in Canada, the United States and Europe.
Contact Society of Sound to find out how to make your next project a great recording.
AUDIO ENGINEER, ROBERT DIVITO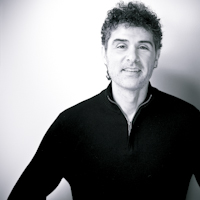 | INFO |
Robert's work has taken him all over Canada, the United States, South America and Europe. His talents have allowed him to collaborate with some of the brightest names in the music and entertainment industry. He has completed corporate work for Universal Music, BMG Music, Sony Music, EMI, and worked for clients such as iFuriosi, XBOX, the Canadian Brass and Adobe. As an active contributor to the field of audio engineering, Robert is a member of the Audio Engineering Society where he is currently serving as Past Chair of the Toronto Section.
He has given workshops and masterclasses for the Toronto and Peel District School boards, the Ontario Govenment, as the instructor-in-residence at Havergal College, and has presented at the Audio Engineering Society. He has also published articles in Professional Sound and Canadian Musician.
Among his many musical accomplishments, Robert performed as principal trumpet on the Emmy Award winning film Making Overtures by Rhombus Media which also garnered an Academy Award nomination for Best Short Documentary.
Check out Robert on:
| Facebook | Twitter | LinkedIn | Audio Engineering Society | Google+ | Vimeo | YouTube |
PRODUCER, KEITH HORNER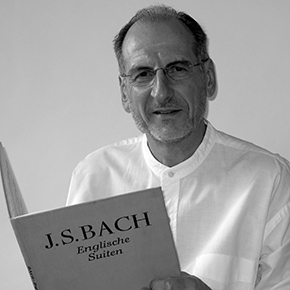 | INFO |
Toronto-based music producer Keith Horner has produced recordings for commercial issue and for broadcast for more than three decades. He has produced CDs for major labels including BMG, EMI and ECM and for many independent labels. His production of the Bruch Concertos with James Ehnes and the Montreal Symphony Orchestra conducted by Charles Dutoit (CBC Records) won both a Juno Award for Best Classical Album (Large Ensemble) and the first Classical Indie Award. His recordings have also won other Junos and nominations.
Keith has won a Gabriel Award for his music documentary work, a Gabriel certificate of merit, 8 Canadian Music Council Awards, the 1996 Prix Bohemia and the Special Music Prize in the 1996 Prix Italia. In the year 2000 he was also presented with an Ontario Volunteer Service Award.
Keith Horner has an MA in Music from Cambridge University and an ARCM in piano. He also studied cello and conducting. For eight years, he wrote for The Times and The Daily Telegraph in London and contributed articles to the New Grove Dictionary of Music. He worked as a music producer for both BBC and CBC for many years and estimates he has recorded more than 1500 concerts for broadcast. For ten years he was host-producer of the popular CBC Thursday Noon hour Young Artist series live at Glenn Gould Studio. In addition to his on-going work as a freelance music producer, Keith researches and writes concert program notes for organizations throughout North America, and continues to chat with musicians (Conversations with Keith) onstage at the Festival of the Sound. Contact Keith at [khorner at societyofsound dot ca]
Check Keith out at:
| Conversations | LinkedIn | Facebook | Concert Program Notes |
Some recent CDs as music producer:
RACHMANINOFF Piano Concerto 2 and 3
Stewart Goodyear, Czech National Symphony Orchestra, Heiko Matthias Forster
Steinway label (May 2015 release)
LAMENTATIO JEREMIAE PROPHETAE
Jeff Reilly (bass clarinet), Elmer Iseler Singers, Lydia Adams
ECM NEW SERIES 2129 476 3629
BEETHOVEN complete piano sonatas (production of most of this collection)
Stewart Goodyear
MARQUIS 774718151322
BACKOFEN and MOZART – Theme and Variations
Eybler Quartet, Jane Booth
Analekta AN2 9949
ELMER ISELER SINGERS – Greatest Hits Vol. 1
Elmer Iseler Singers, Lydia Adams
EIS 2013-01
FLANDERS FIELDS REFLECTIONS
The music of John Burge
Sinfonia Toronto, Shauna Rolston, Nurhan Arman
MARQUIS 774718 1383
CONNECTIONS: music by Franck, Debussy, Chausson and Fauré
Winona Zelenka (cello), Connie Shih (piano)
MARQUIS 77471814272
SOUND MIXER AND SOFTWARE ENGINEER, PAUL MARANGONI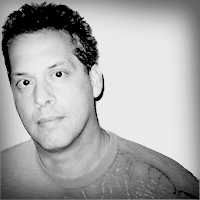 | INFO |
Paul is widely known for his eclectic taste in all genres of music as well as his exceptional musical sense. Prior to his work at Society of Sound he was lead sound engineer at Triton Sound in Toronto where he a earned a well deserved reputation for developing new artists and repertoire. As an artist, Paul has worked with countless great musicians in a variety of genres.
He is also an accomplished software engineer and has designed and implemented software systems for a variety of corporate clients including Universal Music, Toyota Motor Company, UCLA and Canadian Imperial Bank of Commerce. Paul has also designed and built custom software systems at Society of Sound and is responsible for maintaining studio intranets and custom applications. Paul is an exceptional editor and mix engineer and works closely with artists to ensure all projects are meticulously edited and mixed for accuracy, musicality and transparency. Paul is also an experienced and accomplished Barrista. Contact Paul at [pmarangoni at societyofsound dot ca]
MEDIA MANAGER AND EDITOR, MARCUS VENABLES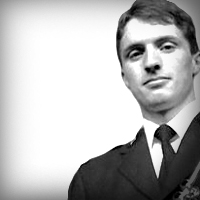 | INFO |
Marcus Venables comes from a solid musical and composition background. As an accomplished composer and arranger Marcus has highly developed skills at score reading and interpretation and utilizes these talents at mapping complex edits when working with producers and artists in post production. Intimately familiar with a variety of digital audio workstations his duties include managing all digital assets and creating non-redundant data backup strategies.
Marcus began composing at an early age and has over 100 compositions to his credit. His work has been featured on many seminal recordings and in major concert halls around the world. He has been commissioned by professional organizations here in Canada and abroad and recently won the prestigious UniBrass 2012 competition in composition held yearly in the United Kingdom. Contact Marcus at [mvenables at societyofsound dot ca]
HARDWARE DESIGNER AND STUDIO TECH, ROCCO DIVITO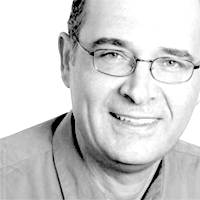 | INFO |
Rocco has 30 years of engineering experience in the fields of system integration, power conversion, and power distribution. He joined Honeywell in 1982 as an Electronics Design Engineer where his responsibilities included power conversion, digital/analog-based electronic controls and systems engineering activities for various aerospace development programs. A graduate of the University of Waterloo in Electrical Engineering, Rocco is a member of the Professional Engineers of Ontario.
Another engineering passion is in the audio field covering various areas such as the design and build of boutique audio hardware including microphone preamps and audio compressors. Rocco is also responsible for all custom modifications and maintenance of existing mixing consoles, audio hardware, custom cabling systems and breakout panels used in studio and on location. Rocco is an avid road cyclist. Contact Rocco at [rpdivito at societyofsound dot ca]